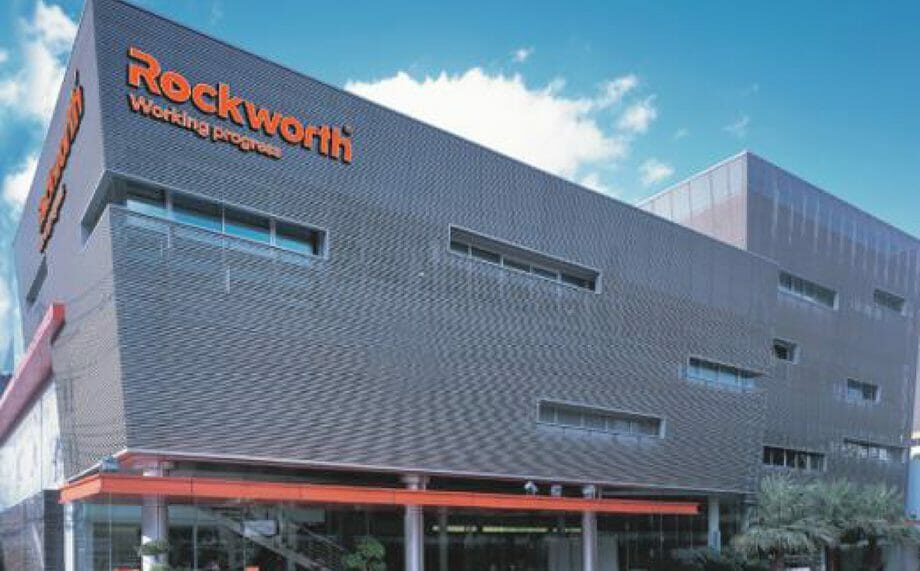 Rockworth Public Company Limited
294-300 Asoke-Dindaeng Rd
Huaykwang, Bangkok 10320
Thailand
T: +66 (2) 246-8888
E: sales@rockworth.com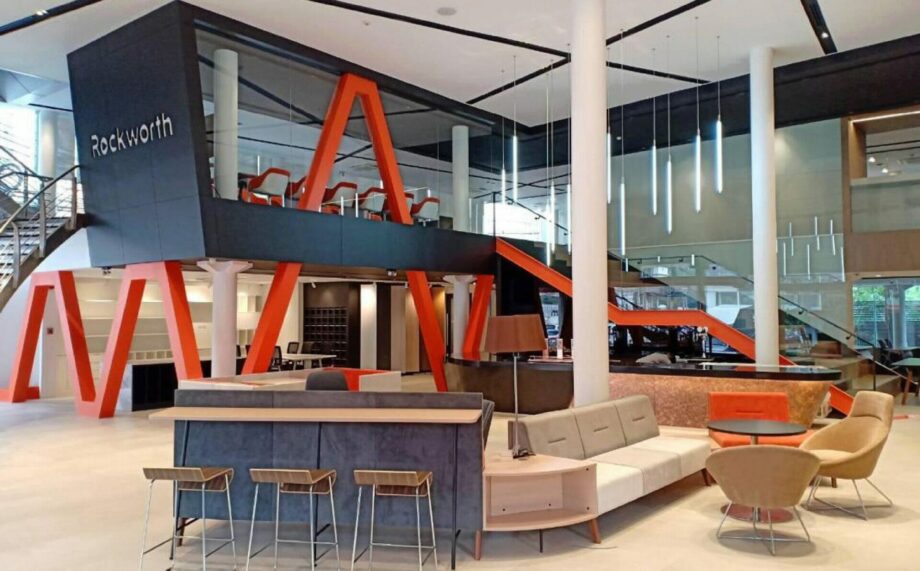 Rockworth Public  Company Limited
294-300 Asoke-Dindaeng Rd
Huaykwang, Bangkok 10320
Thailand
T: +66 (2) 246-8888
E: sales@rockworth.com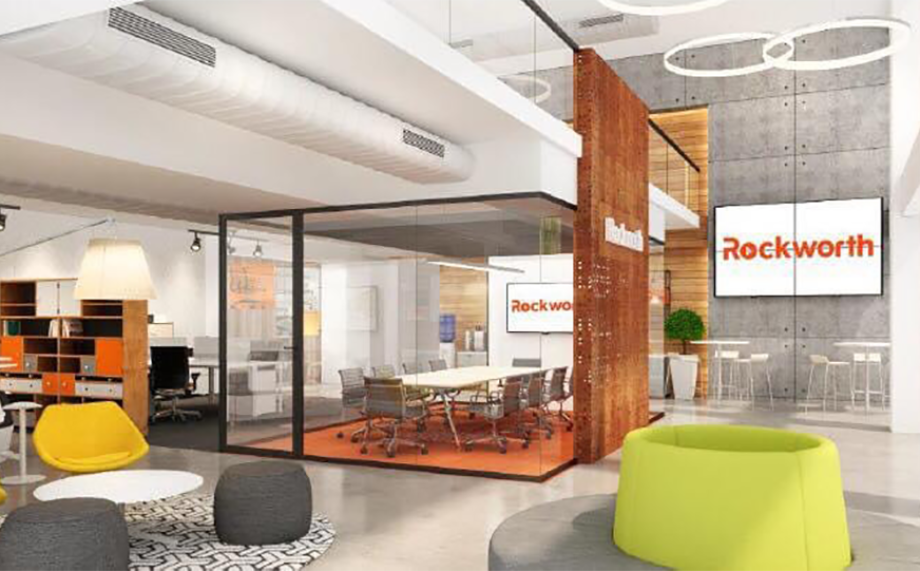 Rockworth Systems Furniture (India) Pvt. Ltd.
#648, 100 Feet Rd,
Binnamangala, Indira Nagar Stage II,
Bangalore, Karnataka –  560038
India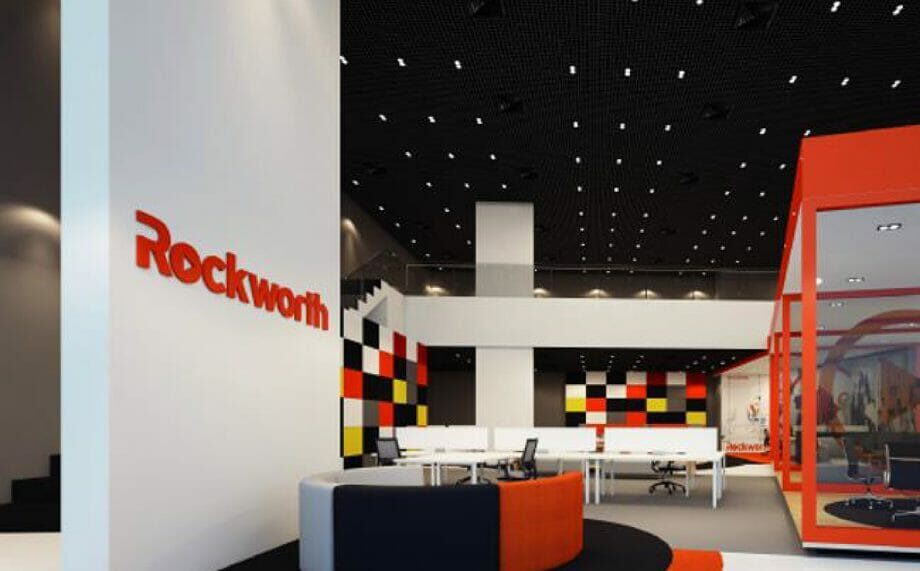 Rockworth Systems Furniture
(India) Pvt. Ltd.
Unit no. 517, 5th Floor, DLF Tower B,
Jasola District Centre, New Delhi-110025
India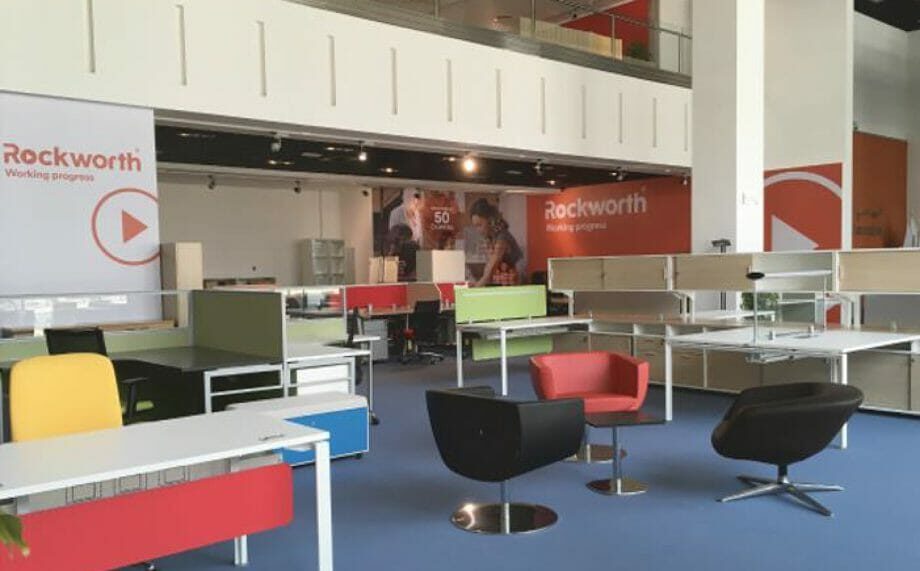 DUBAI, UNITED ARAB EMIRATES
Rockworth Systems Furniture
(Middle East),City Tower -2
Office 1001A, Sheikh
Zayed Road,
Dubai
T: +971 50 4593802
M: +971 50 2585251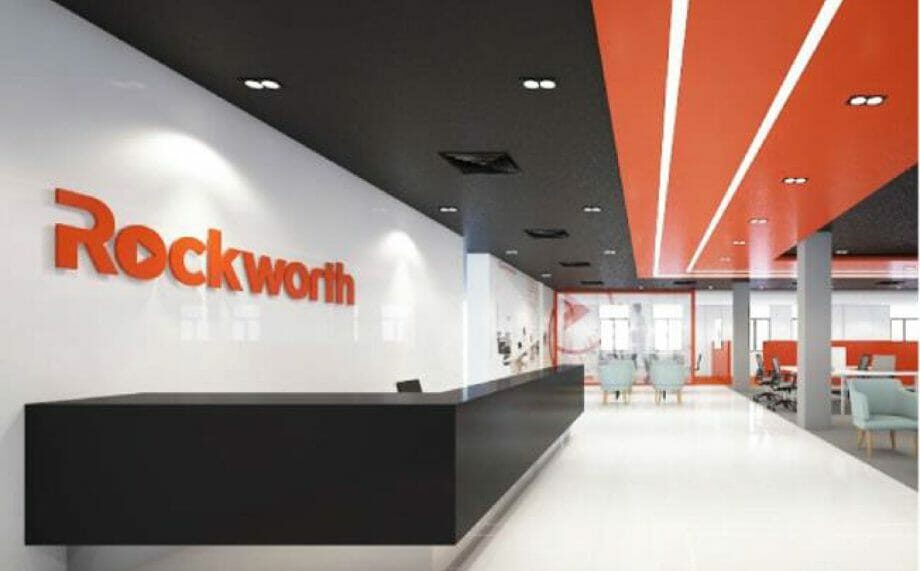 Rockworth Systems Furniture
(Ethiopia) Pvt. Ltd.
4th & 5Th Floor, Morning Star Mall
Bole, Addis Ababa,Ethiopia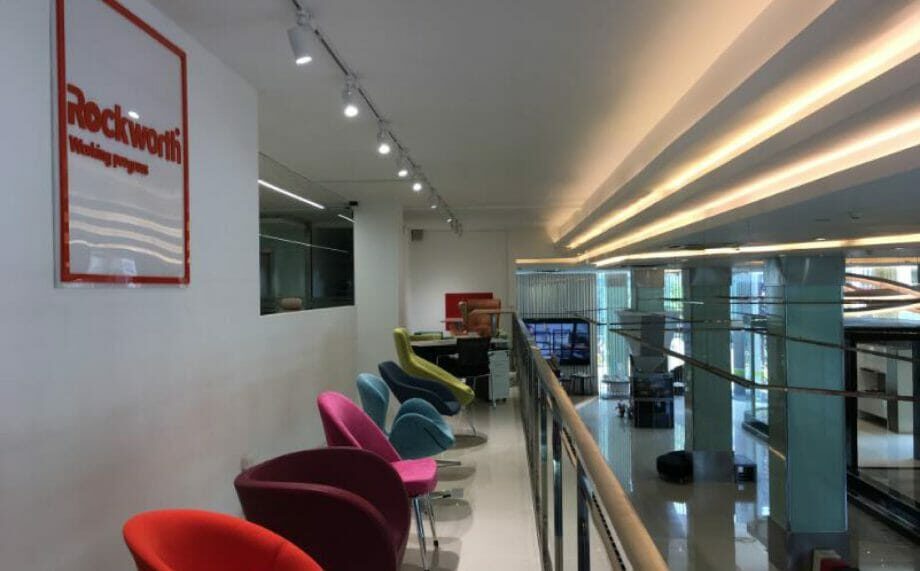 Rockworth Systems Furniture
(Cambodia) Co., Ltd.
No 22, Mao Se Toung Blvd.
Phnom Penh 12305
Cambodia
Thailand Manufacturing Facilities
Bangpa-In Industrial Estate
681 Moo2, Tambon Klong Jig,
Bangpa-In, Ayudhaya 13160
Thailand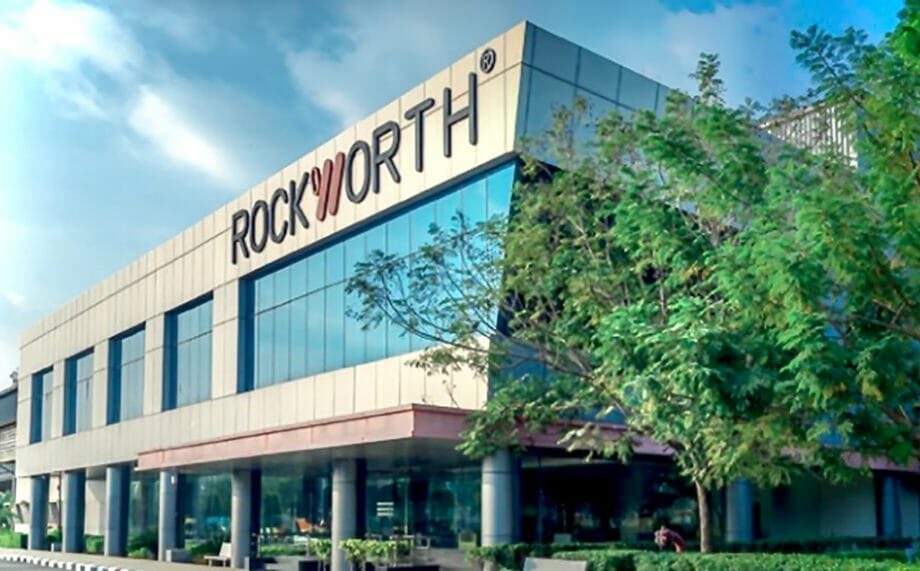 India Manufacturing Facilities
Rockworth Systems Furniture
(India) Pvt. Ltd.
800 West, Road R1 South,
Sri City Special Economic
Zone, Chittoor District,
Andhra Pradesh – 517 588.
SAARC, INDIA (HEADQUARTER)
Rockworth Systems Furniture
India Pvt. Ltd.
No. 800 West, R1-South, Sri City
SEZ-Processing Area, Irugulam
Post, Satyavedu Mandal, Chittoor
District-517588, Andhra Pradesh
India
Rockworth Systems Furniture
(India) Pvt. Ltd.
AVK Towers, 2nd Floor, R7/1,
North Main Road, Anna Nagar West Extn, Chennai 600 101 India
Rockworth Systems Furniture
(India) Pvt. Ltd.
#648, 100 Feet Rd, Binnamangala, Indira Nagar Stage II, Bangalore, Karnataka –  560038 India 
Rockworth Systems Furniture (India) Pvt. Ltd. Hind Saurashtra Industrial Estate., Wing – C , Office No. 104, 1st Floor., Andheri – Kurla Road, Marol Naka., Andheri(East). LandMark : Near Mittal Easte., Mumbai – 400059 India
Rockworth Systems Furniture
(India) Pvt. Ltd.
Unit no. 517, 5th Floor, DLF Tower B, Jasola District Centre, New Delhi-110025 India
DUBAI, UNITED ARAB EMIRATES
Rockworth Systems Furniture
(Middle East), City Tower -2
Office 1001A, Sheikh
Zayed Road,
Dubai
Rockworth Systems Furniture
(Ethiopia) Pvt. Ltd.
4th & 5Th Floor, Morning Star Mall
Bole, Addis Ababa, Ethiopia
Rockworth Systems Furniture
(Cambodia) Co., Ltd.
No 22, Mao Se Toung Blvd.
Phnom Penh 12305
Cambodia
Home Access THAN'S Building
# 46, Mao Tse Toung Blvd (245)
Phnom Penh 120111.
Cambodia
Davina Design Furniture
Sithong Road, Dongnasok Tai Village, 
Sikhottabong Disctrit,
Vientiane Capital.
Lao PDR
Kaytumadi Company Limited
Room (1101/1102/1103/1105),
16th floor, Maw Tin Tower (B),
Corner of Anawyahtar Road
&Lanthit Street, Lanmadaw
Township, Yangon 11131,
Myanmar
First Floor Company
Building No. 20-C, 26th Street,
Tauheed Commercial Area,
Karachi, Pakistan
Spaceplan, Corp.
Calle 50, Edf. Monte Catini,
Local No. 1, Ciudad de Panamá
Republica De Panama.
Infinite Quality Designs Center INC.
79 Dona Hemady St., New Manila,
Quezon City 1122 Philippines
Recon Business Associates Pte. Ltd.
511 Guillemard Road
#01-03 Grandlink Square,
Singapore 399849
Stella Global Co., Ltd.
34E Tran Khanh Du Street,
Tan Dinh Ward, District 1,
Ho Chi Minh, Vietnam
Al Makateb
Al Esteglal Road, East Riffa
P.O. Box 2477, Manama
Kingdom of Bahrain
Style Design
17 El Zahraa St., Dokki, Giza, Egypt.
Maani Furniture Company
P.O. Box 927161, Amman 11190,
Amman 11190, Jordan
Aymanouf General Trading & Contracting Est.
Free Trade Zone Area, Sector 2 (Future), Plot NO.#A312,
P.O. Box 330 Safat 13004,
Kuwait
Ezzan Company
Alexandaria St. in front of Haider
Alsaaty School Tripoli Libya
Fahmy Furniture
Showroom Azaiba (Azaiba Gardens)
Building /25/1, Close to Azaiba Mall
Street No.272, Azaiba,Oman
Gulf Furnishing Co., Ltd.
Exit 10, Khalid Iben Al-Waleed Road,
2nd Floor, P.O.Box 61086, Riyadh-11565,
Kingdom of Saudi Arabia
Neotek Office
28 Kat Suzer Plaza Ritz,
Carlton Residences,
Elmadag, Istanbul,Turkey
AI Reyami Office Furnishing
P.O.Box 14662 Zabeel Area,
Um Hurrair Rd., Dubai U.A.E
AI Reyami Office Furnishing
P.O. Box 43080 Abu Dhabi, U.A.E
Carpe Diem
House 392(Gr. Floor), Road 6,
Baridhara Dohs, Dhaka,
Bangladesh
Pan Ocean International Pvt. Ltd Maafannu Shinetree Building 2nd floor, Boduthakurufaanu Magu| 20-184, Male' Rep. of Maldives
Koncept Centro (Pvt.) Ltd
No. 93 B/1, Horton Place,
Colombo 07. Sri Lanka.
Sistemas Frezza
Avenida Francisco De Miranda,
Centro Seguros Lapaz, Piso 3,
Oficina E-31-E, La California Norte,
Caracas, 1070, Venezuela