Integrated Workspace Solutions
Modern Furniture + Smart Technology + Architectural Systems
We help to create a better workspace experience that support people do their best work by encouraging collaboration, fostering creativity, promoting productivity, inspiring innovation, and supporting wellbeing through a holistic approach by integrating furniture, technology, and architectural systems. We believe that holistically designed spaces can support productivity and engagement of employee and dramatically impact your bottom line.
Workspace Consultancy & Space Planning Studio
Services that booth you bottom line.We help you get more out of your space.
We provides consultancy services and help our customer to transform their offices into sustainable workspaces. Our expert teams can help you reimagine your offices with a focus on the needs of your employees and create better work experiences for your entire organization.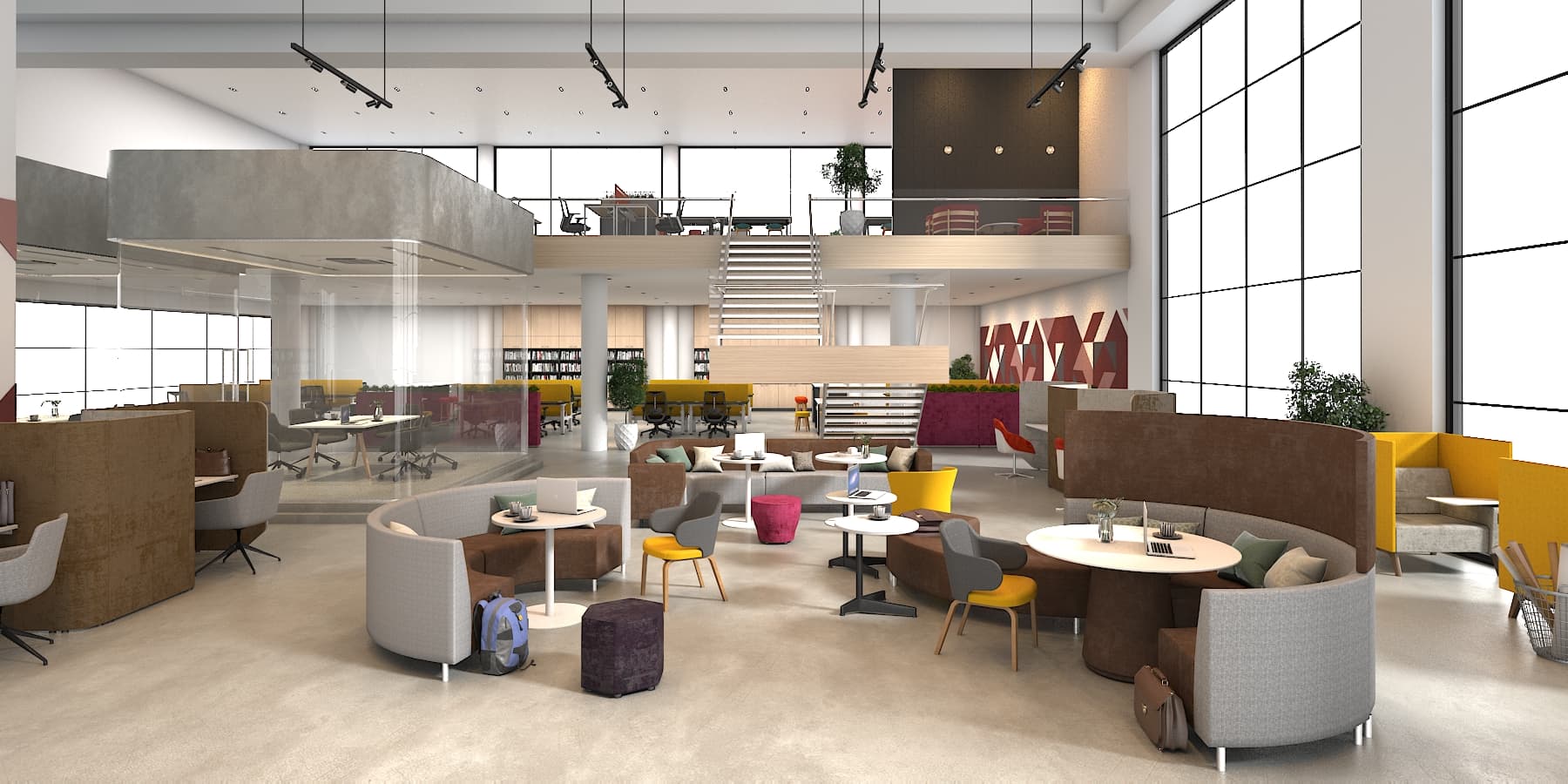 We provide office furniture solutions, from ergonomic seating, height adjustable desks, collaborative to lounge furniture and work-tools that support collaboration, privacy and wellbeing that accommodate all forms of work, both formal and informal workspace in order to help people do their best work.
Modern Furniture Solutions: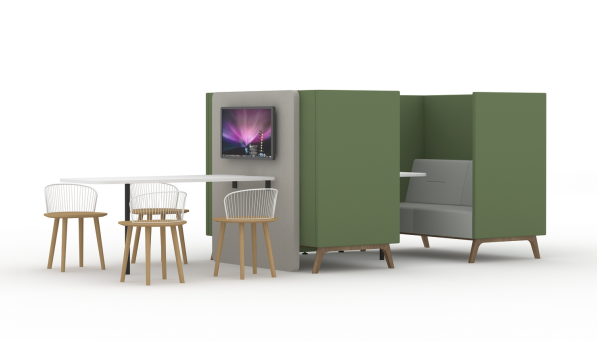 We help to create high performing workspaces, built for a better office by integrated technology throughout your workspace. With our solution, you can automate the way your employees and visitors, space and technology interact. Allow users to easily find and schedule meeting rooms and office resources, and enable facility managers to plan and optimize your workspace.
A smart workspace solution, helping enterprises boost employee productivity and efficiently manage their office space and the resources in it.
Smart Technology Solutions: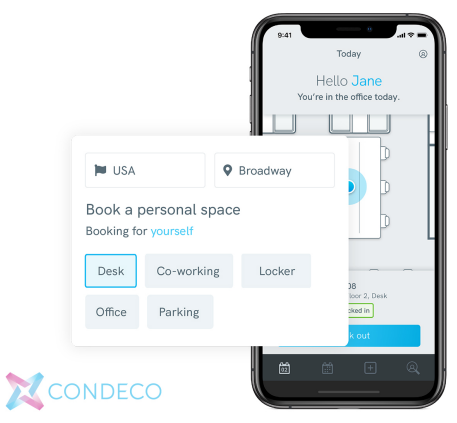 Architectural & Acoustic Solutions
Architectural systems serve as maximize space without losing comfort, or privacy, design quick and readily mobile offices. With modular wall and acoustic solution, The construction process is streamlined and costs can be saved. In addition the end result is a future proof workspace that can adapt to your evolving business needs.
Architectural & Acoustic Solutions :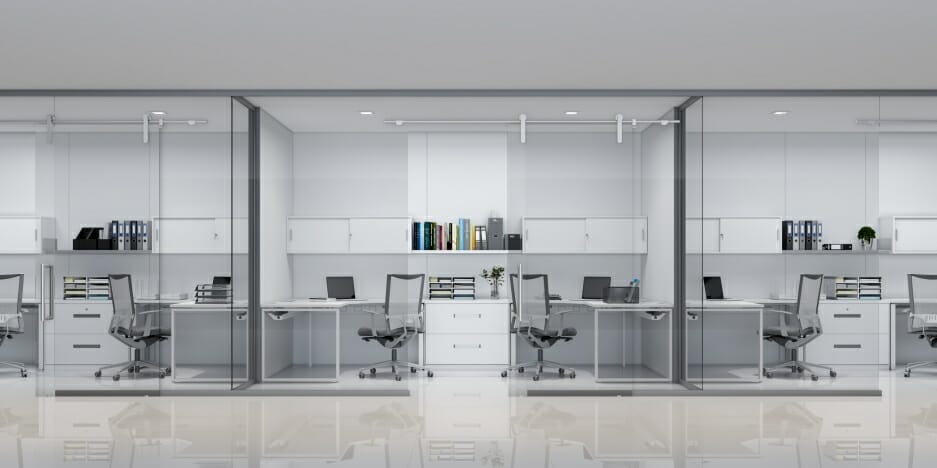 Workspace need to be better for use all
We believer that an inspiring environment increase the joy of work, comfort, wellbeing and productivity.
The world of work is changing rapidly and with it also the workspaces that must always be more modern and functional. The workspace in which we perform our daily tasks or collaborate with our colleagues affects more than we can imagine. Having a smart and modern workplace that is well suited to the needs of employees is certainly something very powerful.
Providing an ecosystem of spaces can have a dramatic impact in employee productivity. Backed by Human centric approach, the Workplace Ecosystem focus on identity, well-being, and community through six essential spatial types. An ecosystem is a group of interconnected elements, formed by the interaction of a community with their environment.
The Workplace Ecosystem model focuses on six core concepts: welcome, socialize, collaborate, innovate, learn and focus & rejuvenate.
Six fundamental ecosystem spaces reflected difference work models within an office.
A welcoming place for family and visitors, a place where represents the brand. These are spaces to chat, converse, interact, relax, play.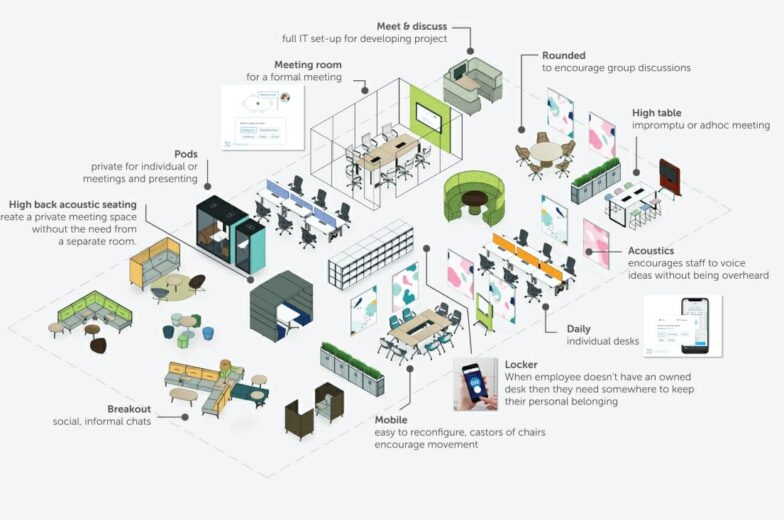 Meeting space that harness team synergy and serendipity to drive creativity and innovation.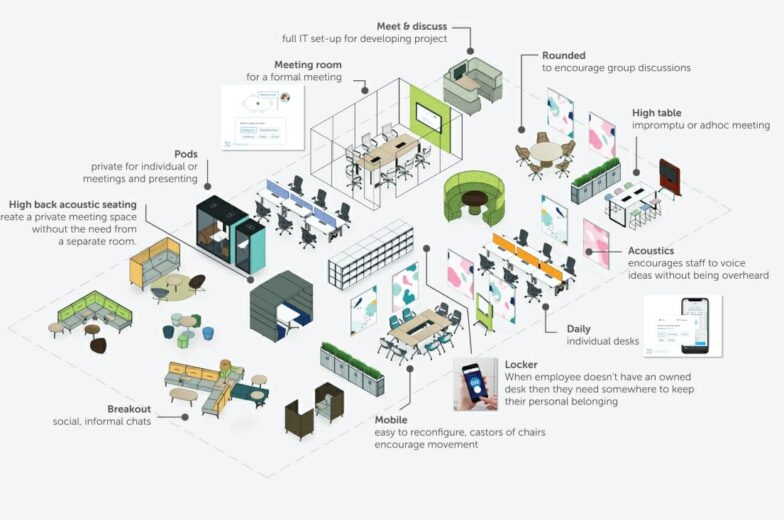 Creative spaces for invent, test, experiment that encourage to develop new ideas.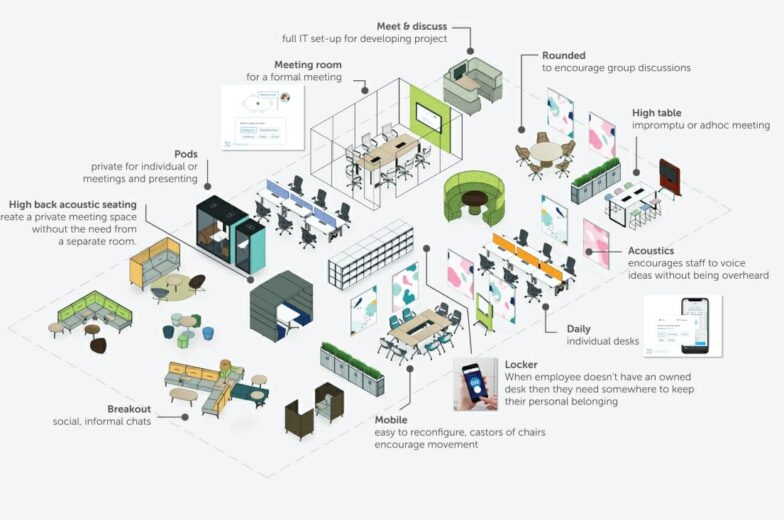 Leaning Space to gain knowledge or expand potential. Areas for training, learning, workshop, knowledge sharing across all level of organization to improve business performance and growth.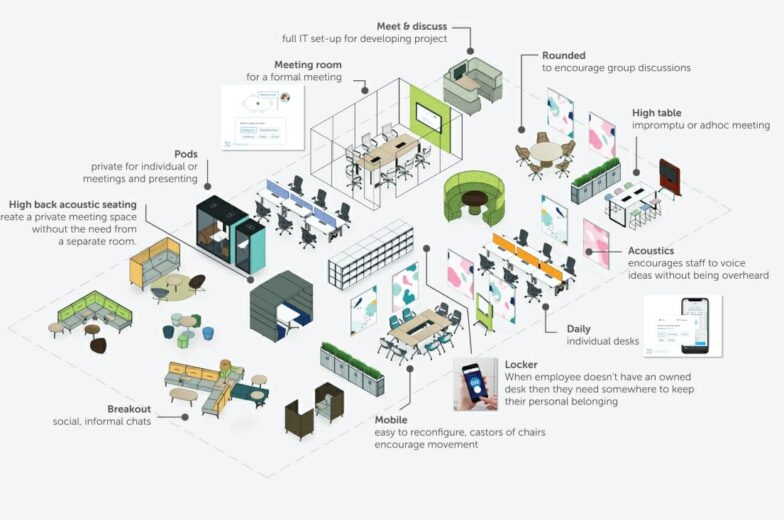 Focus area, a distraction free space for support solo work that enable the ability
to concentration without interruption for delivering great work.

Rejuvenate is an opportunity for an individual to pause. Space that calm, inspire, recharge and provide purposeful for respite that encourage relaxation.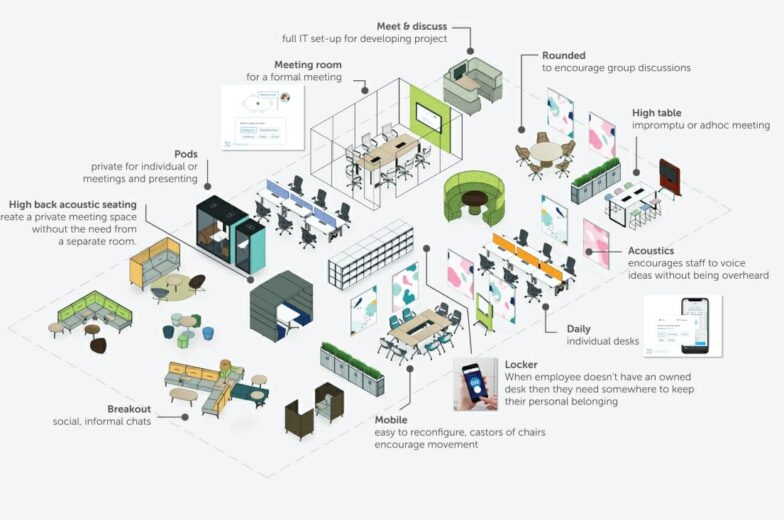 Trusted by Leading Brands
We believer workspaces should be modern, smart and sustainable. Each workspace is tailored to the brand, culture and goals of the organization. Whether a corporate or education setting we look at each project holistically and delivering spaces that empower people to do their best work.