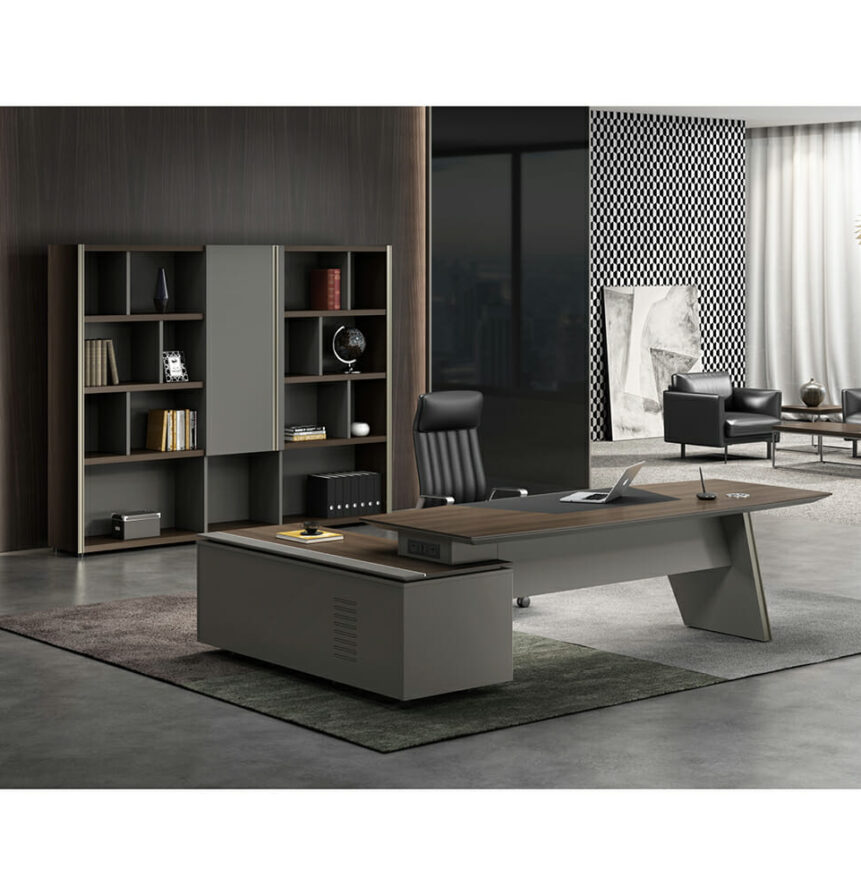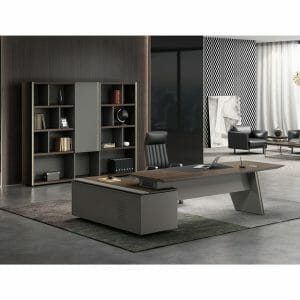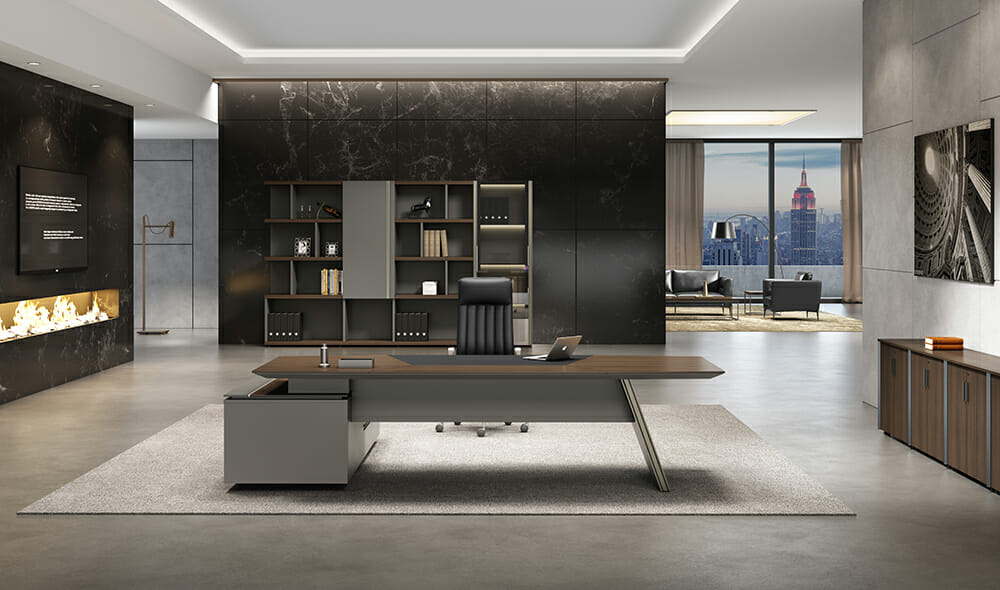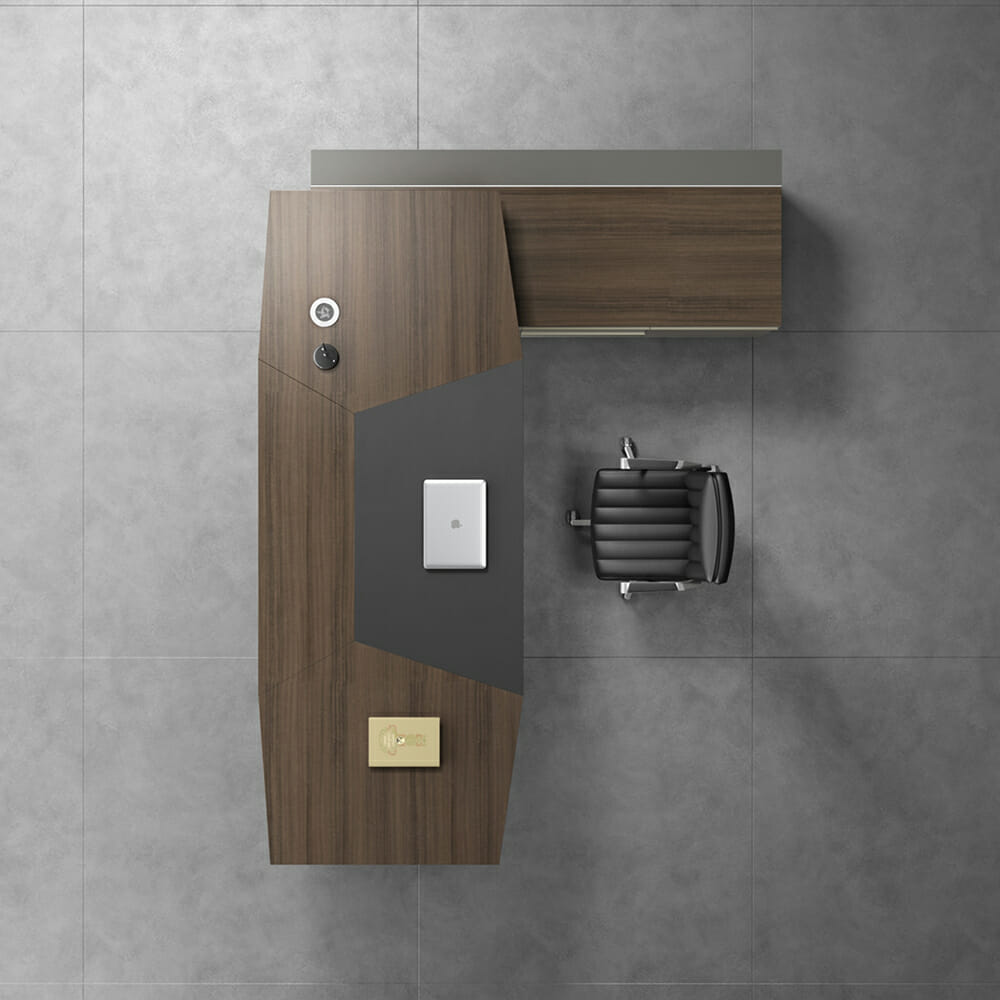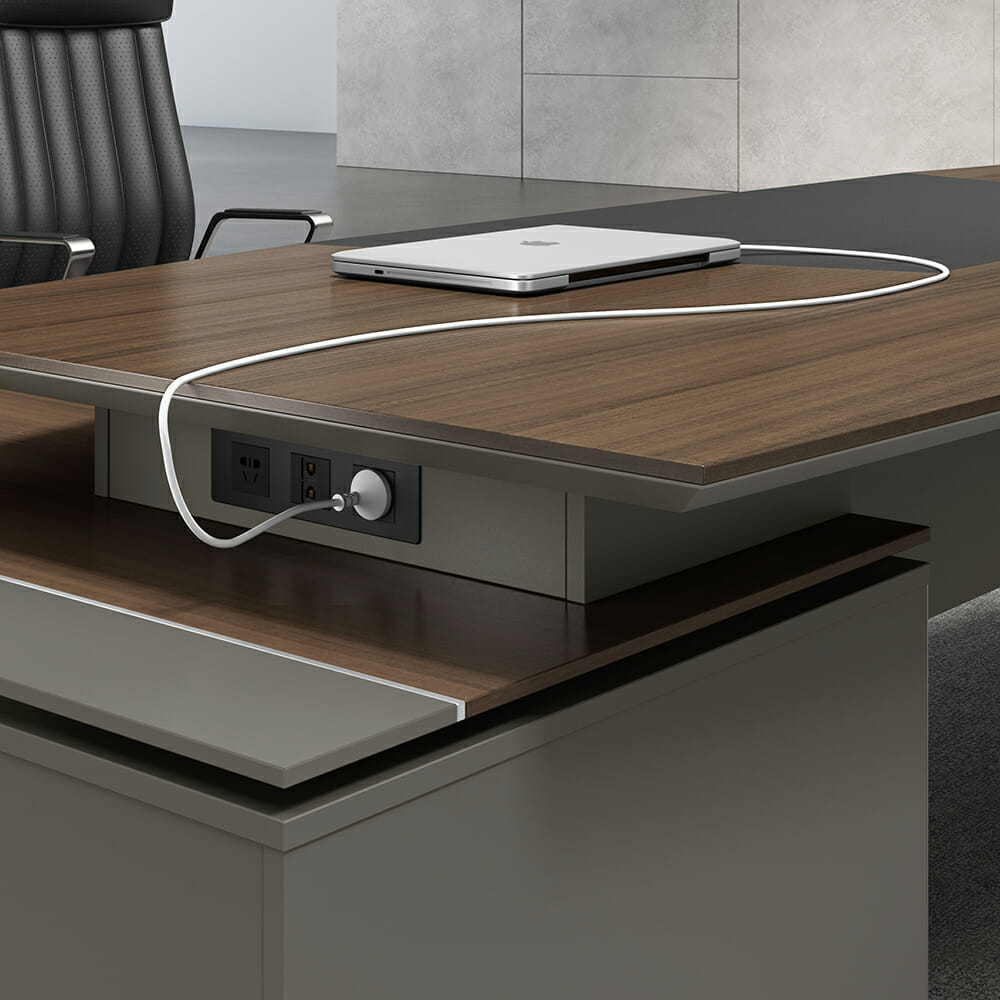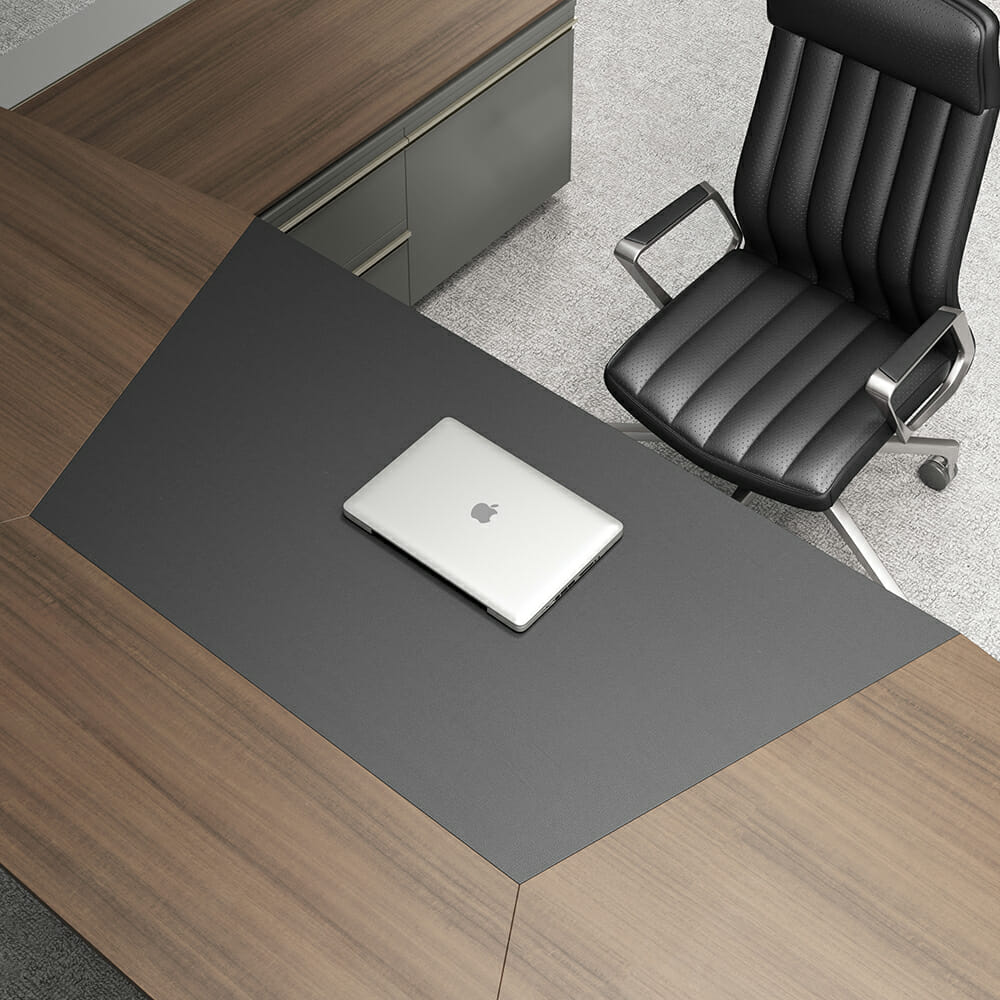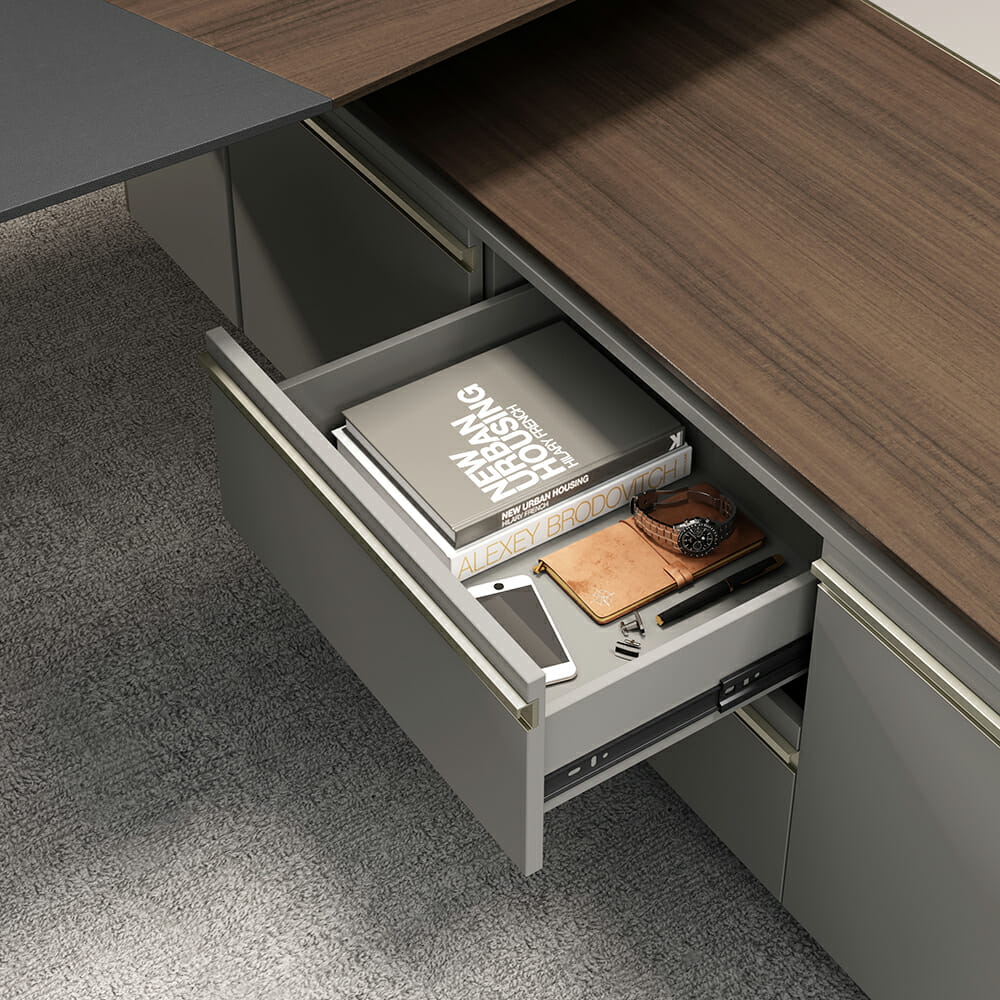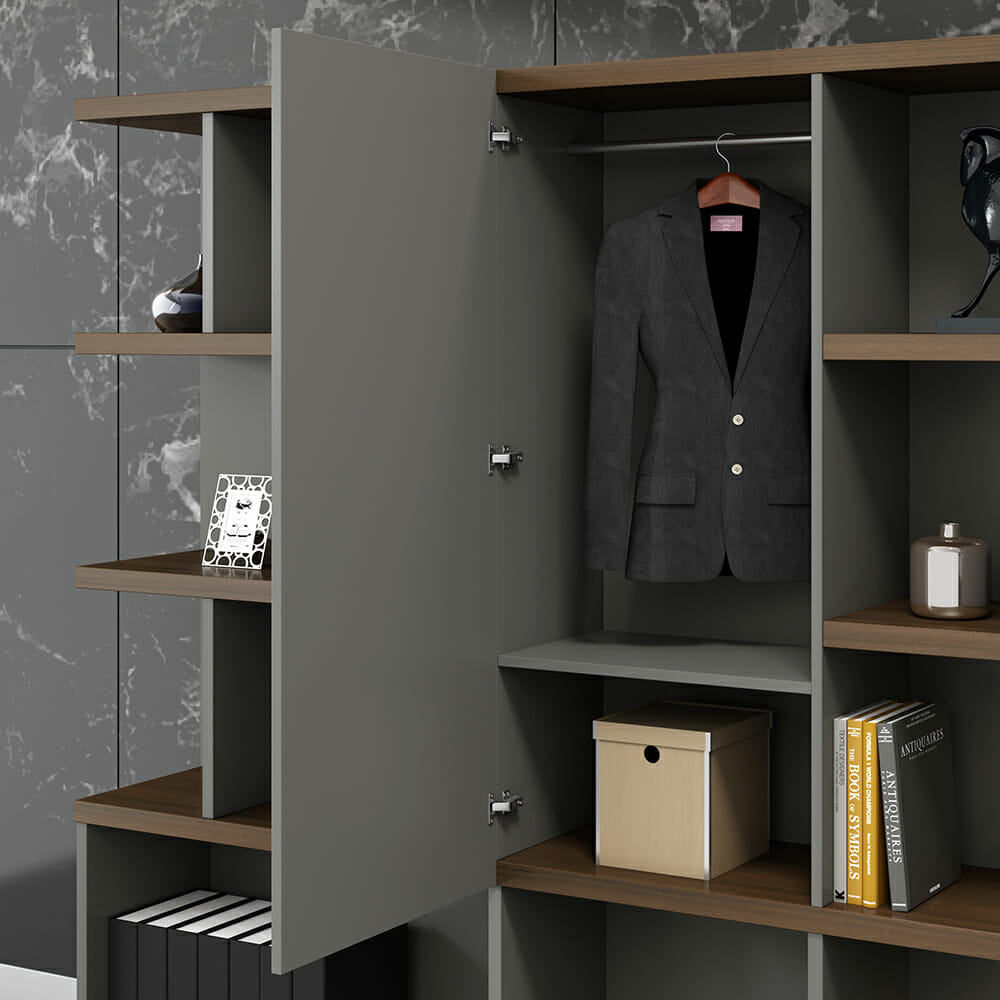 The design of THEO series products draws lessons from the appearance characteristics of Lamborghini.
The whole shape adopts the from of multi-cut surface, with a little metal decoration. Read More
With the irregular cutting of the table to create a flexible shape, And create an elegant appearance
with the cutting of the board feet.
Multi-section table shape, dark metal decoration, together with neutral colors, To show a sense of composure in the lightness and thinness of the system. Such as Lamborghini generally shows the quality and fashion style.
The design of THEO series products draws lessons from the appearance characteristics of Lamborghini.
The whole shape adopts the from of multi-cut surface, with a little metal decoration. Read More
W2400 x D1870 x H750 (mm)
W2670 x D1870 x H750 (mm)
W3000 x D2200 x H750 (mm)
Please refer THEO Brochure
FEATURES
– L shaped executive table with irregular tabletop and fixed side storage
– A spacious top, with sockets on the side so you can easily charge your devices without having to place them beside a wall or using an extension cord.
– The side storage also comes with a lock for secure storage of confidential files. It also has a space underneath to accommodate a CPU with air vent, to keep your desk tidy. Storage: two doors, two drawers, one CPU corner
– Wiring: multi-function integrated sockets (includes 2 power modules, 1 VGA, 1 data, 1 phone, 1 hole); 2 power sockets and 1 data at CPU cornerStorage: two doors, two drawers, one CPU corner
– Hardware: aluminum alloy handles, damping rails, damping hinges, one lock
– CABINET: one wardrobe with aluminum alloy hanger, one grey painted tempered glass wine cabinet with LED light ; open display shelves
MATERIALS & FINISHES
Melamine Faced Chipboard; E0 grade board,
Germany SURTECO surface,
Metal wire drawing artcraft
COLORS
Straight Grained Brown Walnut
(Please refer to THEO Executive Desk Brochure
WARRANTY
5 years
AWARDS/CERTIFICATES
BIFMA Certified/ SCS Certified