VALO Modular Collaborative Seating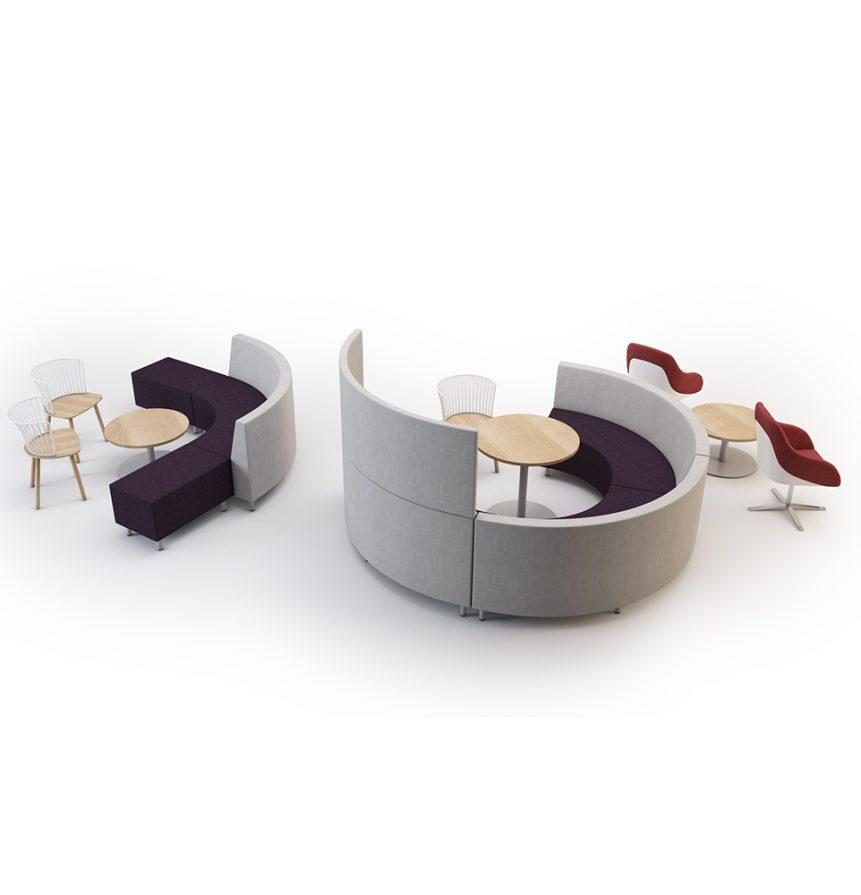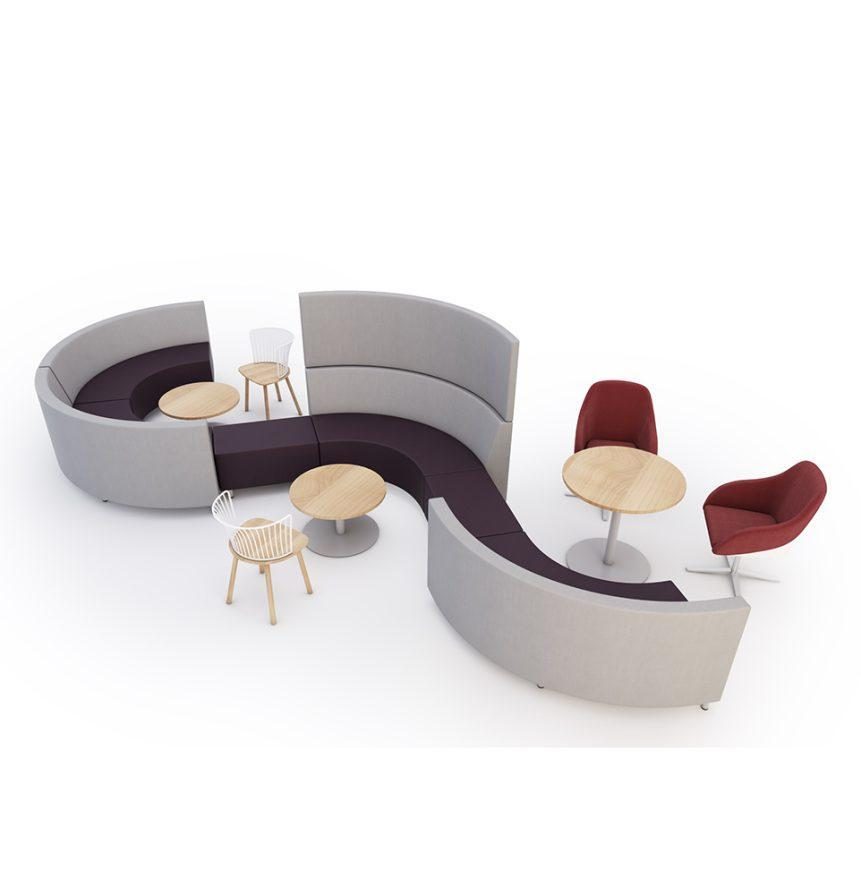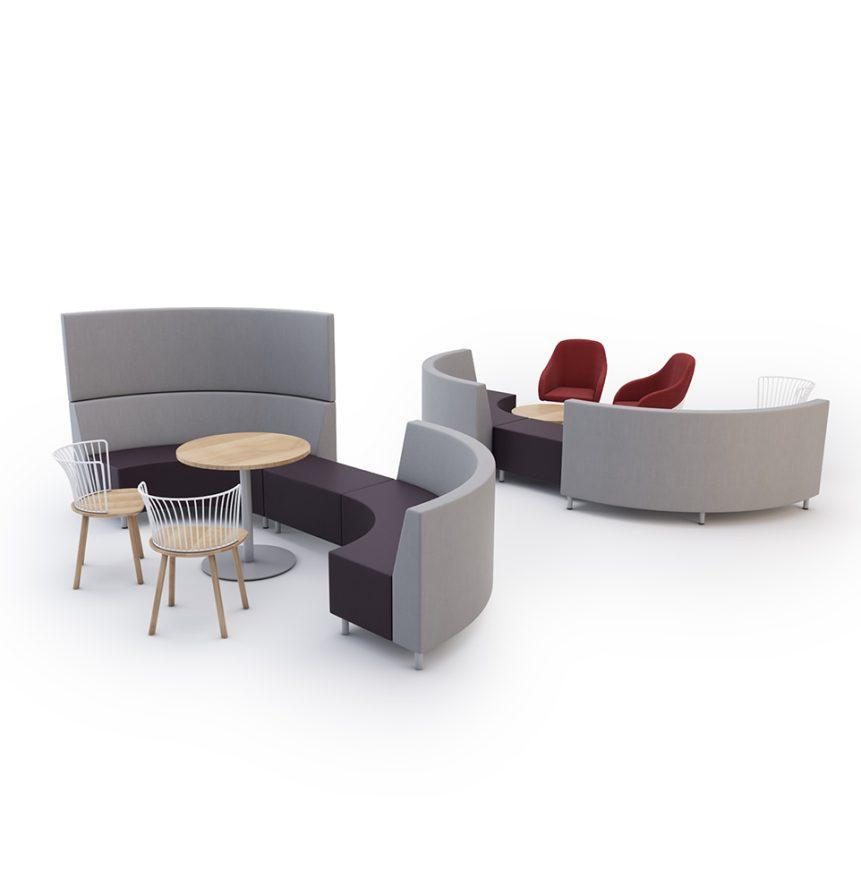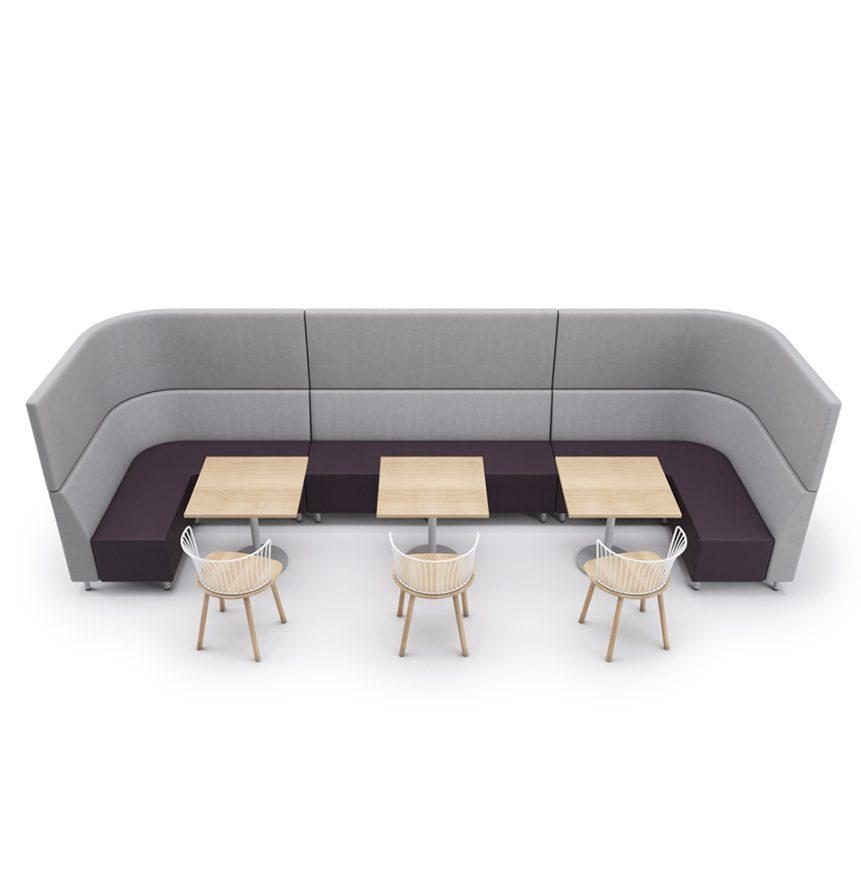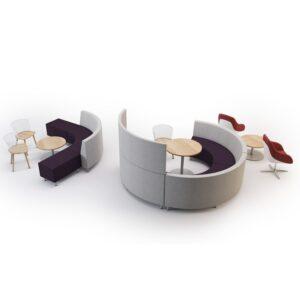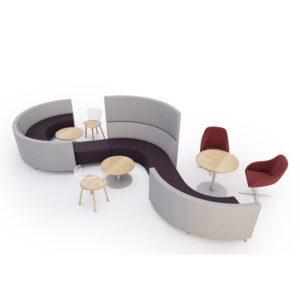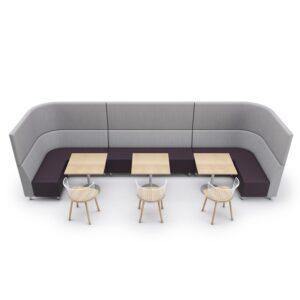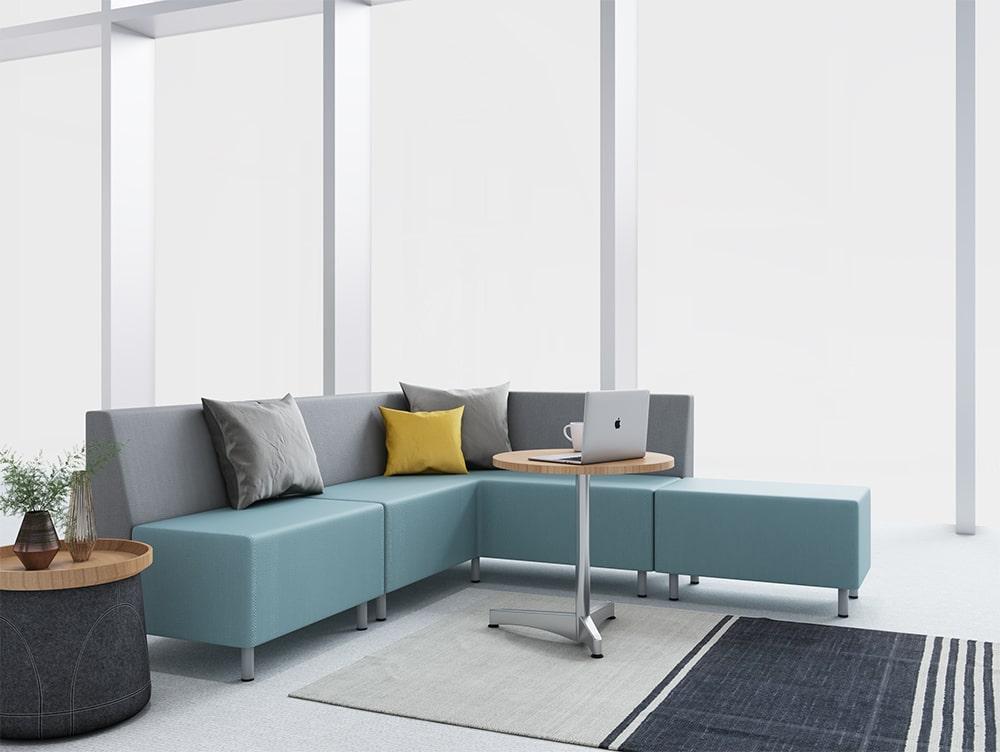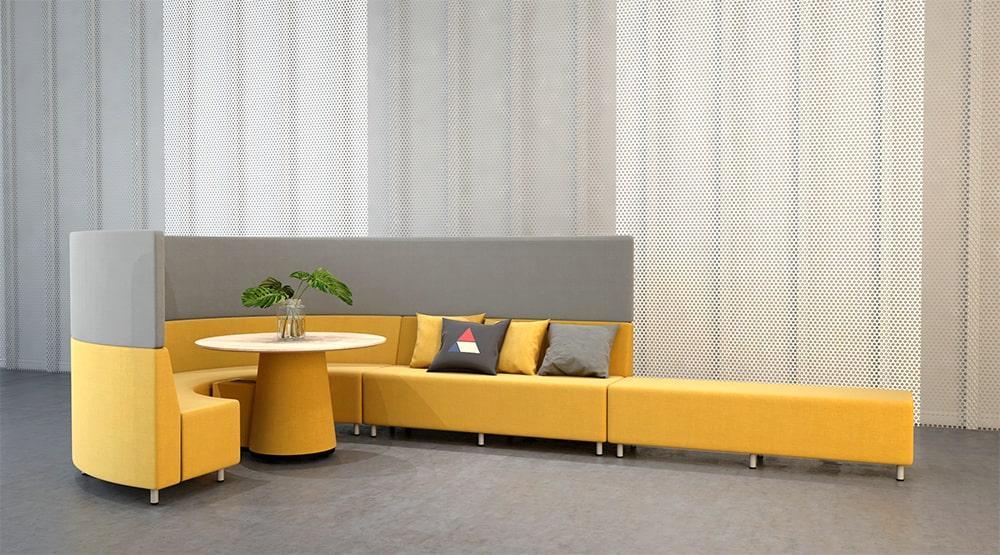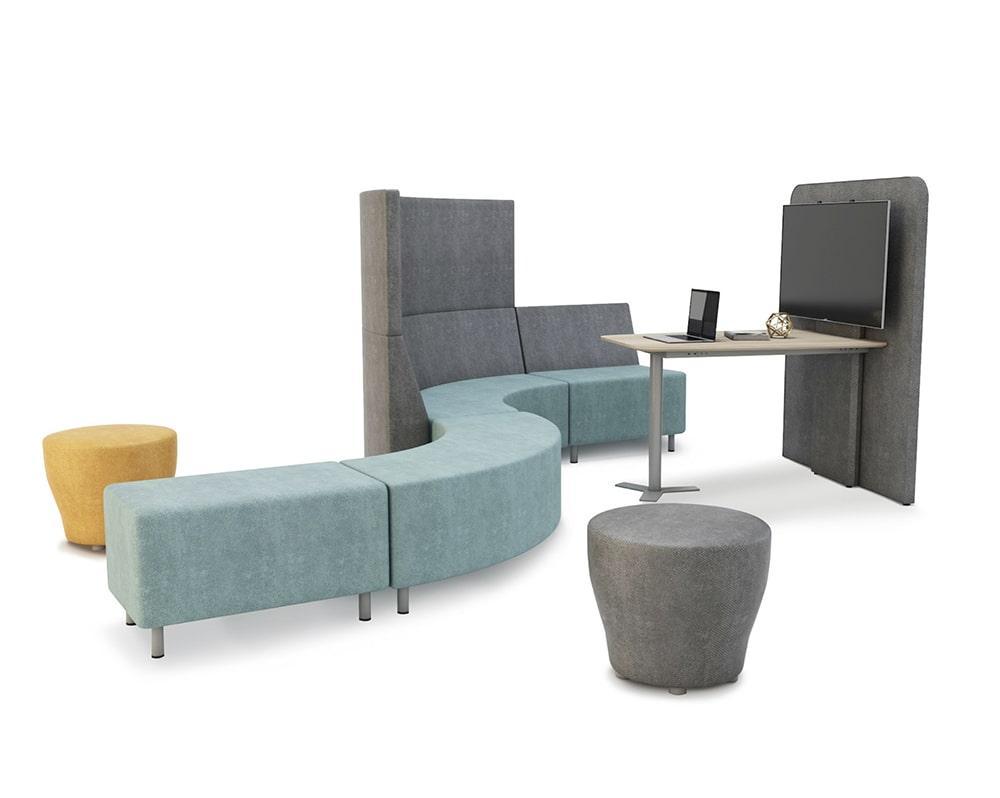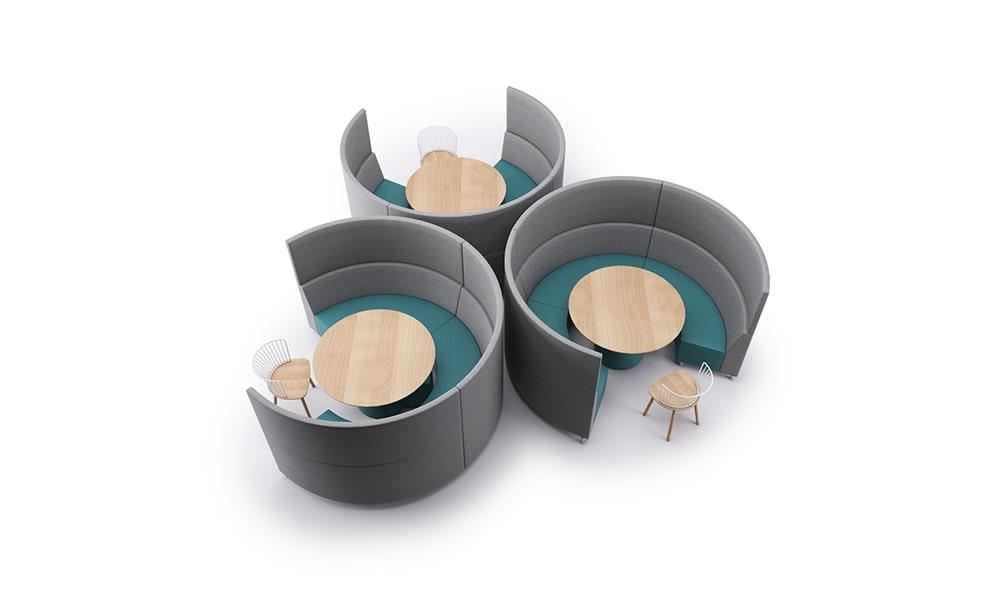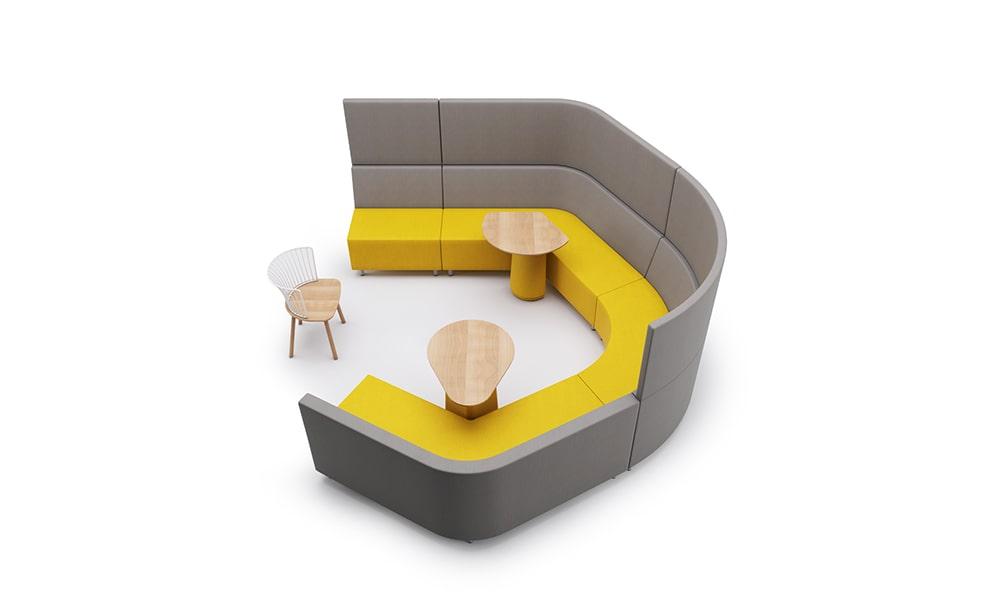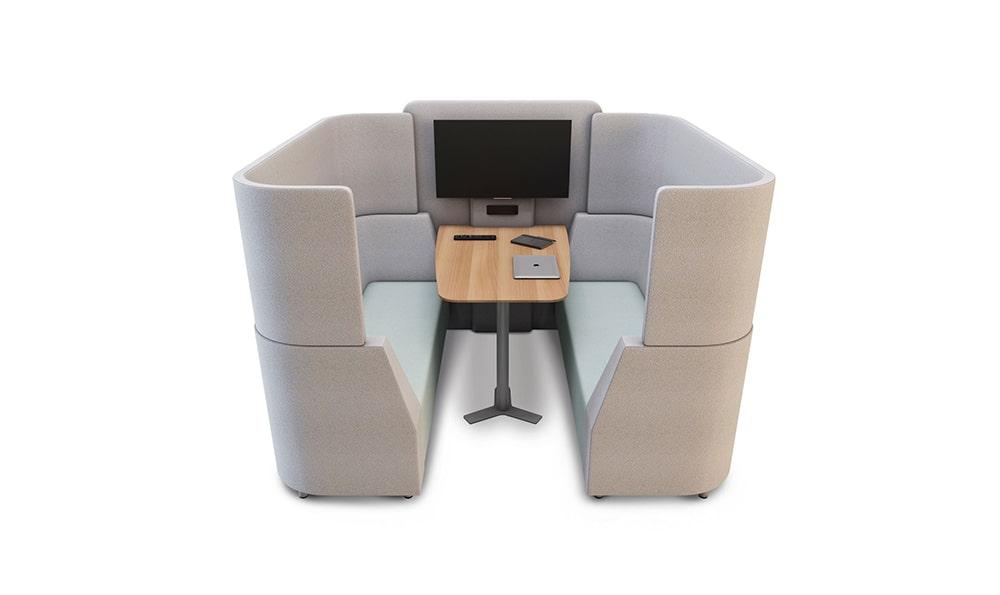 VALO, a family of beautiful collaborative seating with soft curving lines and luxurious comfort gives you the ultimate freedom to configure and reconfigure an array of spaces that support people's needs for a variety of work setting from individual workspace, private meeting booths, creative breakout spaces that invite social interaction, casual meeting, and group work. VALO modules are also great for collaboration zones and can be configured in many different shapes to suit almost any space and can also be joined together to create as long a setting as you want. Read More
The modular design of the VALO seating systems allows the user to maximize both the visual impact and functionality of their space. With its vast range of units, varied back heights and exceptional modularity, High back units offer comfort and privacy and suite perfectly with low back seating, benches and tables. Curved modules and booths completer the extensive collection to create large landscape configurations ideal for meeting and public spaces.
A variety options, seating can be upholstered in a wide range of fabrics and paired with legs of black or silver powder-coating. A power module can be incorporated to the sofa to allow for quick connected and keep devices charged
The free-standing unit can be placed anywhere in the office and can move to suit users who require flexibility in the workplace. Internally-routed cable management facilitates power and data solutions built into the panel.
Comfortable seating and upholstered walls create a perfect spot for multimedia presentations or video- conferencing. Work free from the distractions that come with working in a modern and open plan workspace.
Media booth with acoustic and visual privacy provides a semi-private collaborative meeting area in the open office. This shared booth gives it a high level of acoustic performance – shielding the user from noise.
VALO, a family of beautiful collaborative seating with soft curving lines and luxurious comfort gives you the ultimate freedom to configure and reconfigure an array of spaces that support people's needs for a variety of work setting from individual workspace, private meeting booths, creative breakout spaces that invite social interaction, casual meeting, and group work. VALO modules are also great for collaboration zones and can be configured in many different shapes to suit almost any space and can also be joined together to create as long a setting as you want. Read More
Please see detail in VALO Brochure
FEATURES
– Modular units offer a flexible solution that can create large landscapes or small informal meeting areas.
– The free-standing unit can be placed anywhere in the office and can move to suit users'need.
– An acoustic high back unit offers comfort and privacy offering and suites perfectly with mid back, low back and bench unit that encourage interaction.
– Curve & Corner pieces allow for more application
– Integrated power and data for quick connected and keep devices charged.
MATERIALS & FINISHES
Frame — Solid wood frame
Foam — High density foam
Base — Powder coating steel
COLORS
Uphostery — Fabric G2-G3/Vinly (please refer to Materials & Finishes document)
Base — Silver
Table tops — Available in variety of options (please refer to Materials & Finishes document)
OPTIONS
Power & Data – Optional AC and USB module
WARRANTY
5 years
CERTIFICATES
BIFMA Certified/SCS Certified